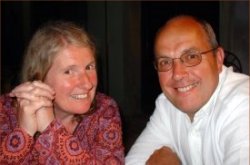 We are John & Sylvia Downe. Although we have now retired after many years in the IT industry, we are always happy to see if we can help charities and not-for-profit organisations in our local area (Hungerford) with their IT projects.
The Hoathly Hub
PLEASE NOTE: Although we designed and wrote the Hoathly Hub we no longer play any role in its day-to-day operation.
Please contact the Hub administrator with any queries.